"Deep Brook"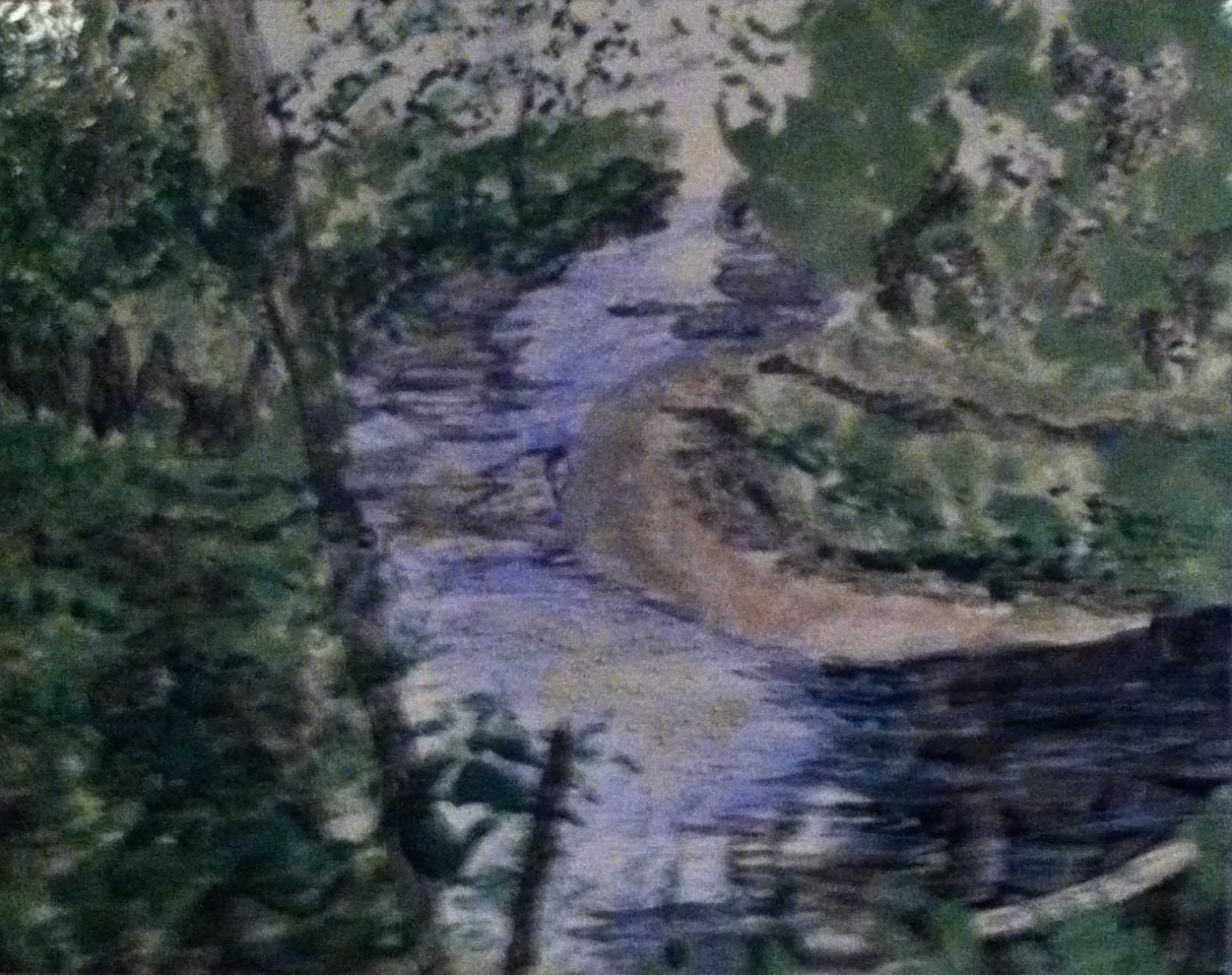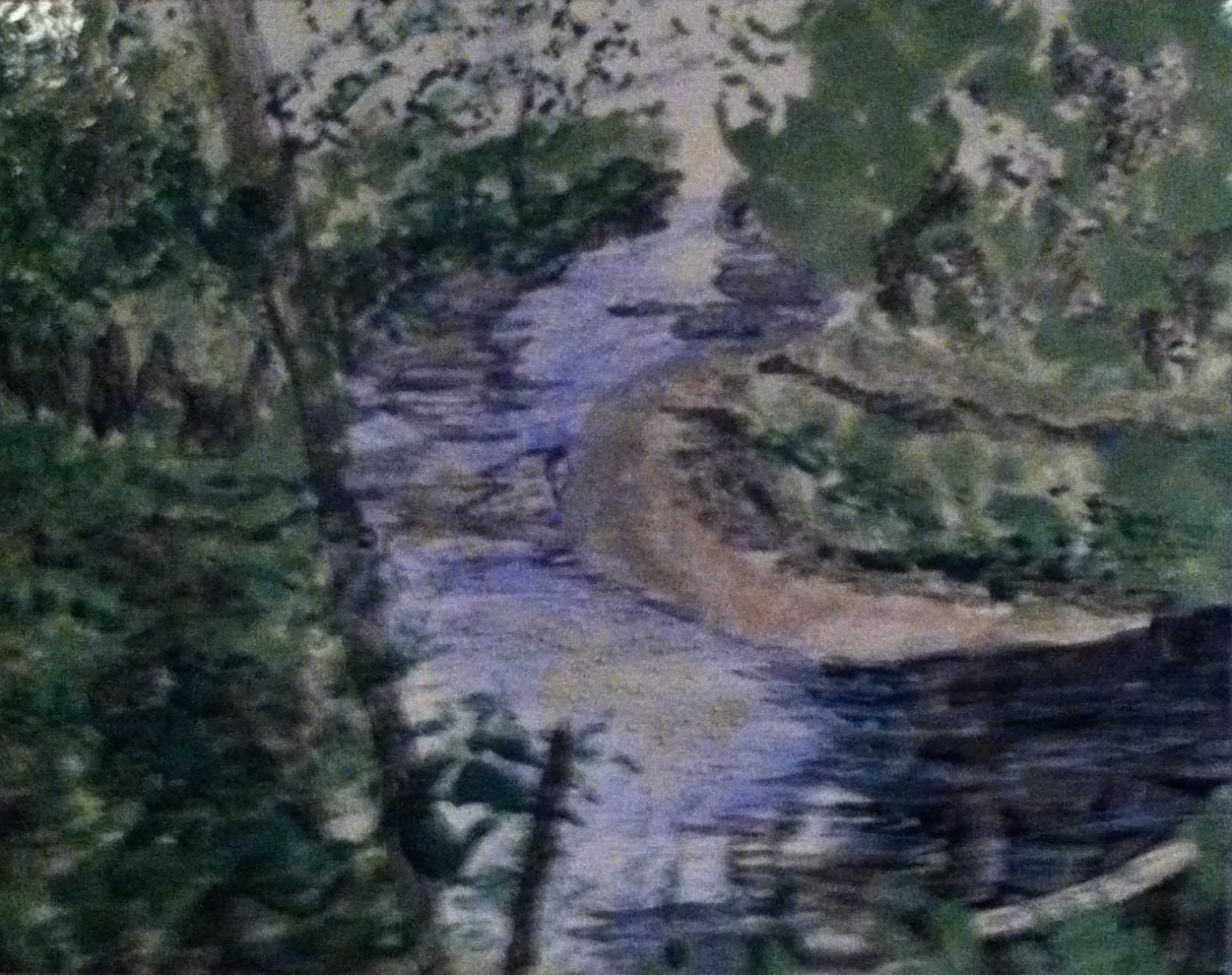 "Deep Brook"
This *Giclée of an Enamel on Steel of "Deep Brook" ismounted on foam core and protected by a clear plastic sleeve. PLEASE NOTE: FRAME IN NOT INCLUDED.
"Deep Brook" won 3rd Placeat the Akron Women's Art League in the Spring Show in 2015. This is an enamel on steel [8" x 10"] then matted and framed. This piece was fired in a large Ferro Kiln. Notice the glass balls for the 'bubbling brooke' as well as the sand, which is a precursor to glass. The enamels used in this landscape were both painted like a wash as well as the traditional powdered 'frit' sifted through a mesh screen.
There is a hidden message in this piece as it relates to the name, Tiefen-bach, translated from German, something similar to a puddle of water, but more like a stream. One would expect the puddle to be shallow, but like some personalities, this puddle or brook is deeper than what it appears.